How to Buy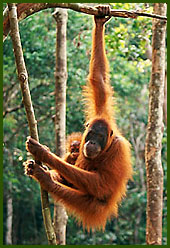 Find a Retailer
We are primarily a wholesaler. If you want to buy one of our products at any time, please help us by supporting one of our retailers in your area. [details...]
We sell items directly to the public on the last Friday of every month from our Durham, NC, warehouse, and every October we sell from a booth at the North Carolina State Fair. [details...]
We are always happy to talk to teachers - see our "Teachers Only" discount information below.
Wholesale Information
Please read our wholesale customer page for pricing information, terms, quantity discounts, and information on getting sales sheets. [details...]
Teachers Only
The Forests of the World "We're not worthy" Teacher Discount
Teachers are provided a 10% across the board discount on all of our products - kits, household items, hats, bags, everything. This discount is available upon provision of name, teacher ID number, school name, school address, and phone number. This discount is available only on direct purchases by teachers, not purchases made through school district. To get the discount, the teacher must make prepayment by check, COD, or credit card, and items must be purchased directly from us rather than a retailer. Please contact us for additional details.